Events on Stanley Park and Salisbury Woodland

Welcome, please join us
We are a friendly group who work with the co-operation of Blackpool Council to make the park as attractive and interesting as possible.
If you are interested in joining us or becoming a volunteer please contact us Click Here to contact Carole Neale
† Membership is £10 for an individual or family.
Photo of Ska Face on Stanley Park Bandstand 2018: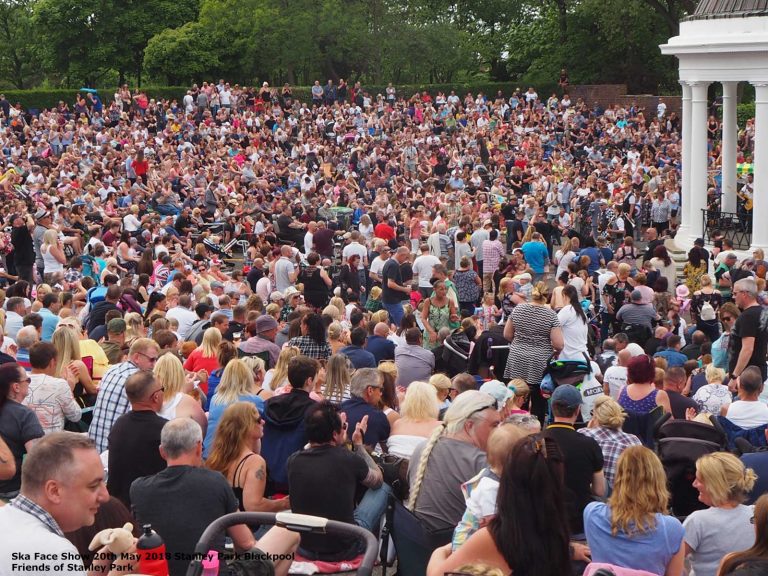 Volunteers always wanted to assist with the bandstand events.
Bandstand and Other Events
No events will occur until Covid 19 restrictions are lifted.
All events subject to change/cancellation based on artist availability/weather. Keep up to date on our Facebook page.
If you know of any bands or performers who are interested in playing, please contact us via the Facebook page.
To keep up-to-date follow us on Facebook by clicking on the 'like' button below.
Want to organise your own event?
Parks are ideal venues for a range of indoor and outdoor corporate and community events. If you are interested in organising your own event on Blackpool's parks and open spaces, we would like to hear from you. Please contact our friends at Blackpool Councilís Parks and Green Environment Department to discuss your ideas and to obtain a Park Events Application Pack.