Friends of Stanley Park and Salisbury Woodland, Blackpool
Read about past events click here
Read about our 90th Summer Celebration 2017 click here
Read about one of our Easter Fairs
Read about one of our stage shows, The Merry Wives of Windsor
Events on Stanley Park and Salisbury Woodland
The Friends of Stanley Park hold regular events on the park. These include music on the bandstand, theatrical productions, Easter, Halloween, Christmas Fairs, Summer family activities. These activities enable us to raise funds that contribute to the maintenance of the park and the cost of the events.
Music on the bandstand
Photo: The Helen May Blue Band 15th May 2022
Photo by Elizabeth Gomm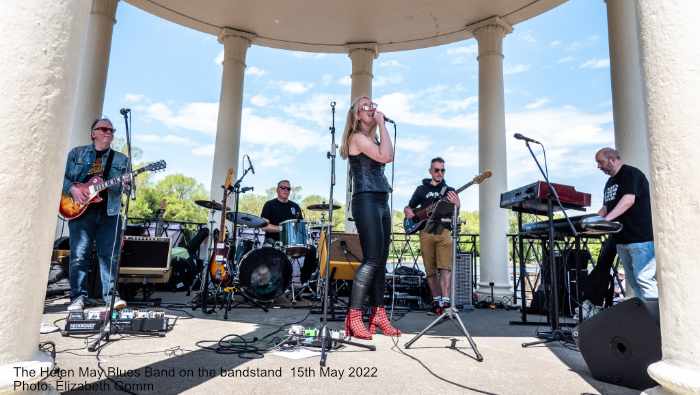 Friends of Stanley Park up-coming activities
Sunday 7th July 2022 on the bandstand
Live Free Music 12.30 to 4.30.

Ska Face
Beat Bros
Summer in Stanley Park Photographic Exhibition
Coinciding with the Love Parks Week is the start of our new photography exhibition "Summer in Stanley Park" at Stanley Park Visitor Centre.
Almost 80 photographs featuring all aspects of parklife which will be on show until the end of August on Tuesday-Sunday.
Huge thanks to all the photographers who have entered pictures - we're looking forward now to their entries for "Autumn in Stanley Park" which will take place in October.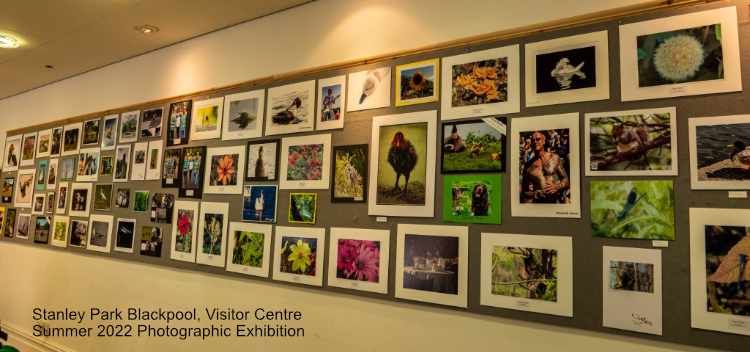 Love Parks Week 2022
1st - 5th August 2022, Stanley Park Blackpool.
A full list of Family Events. Many of these are now fully booked but please take a look on the booking site.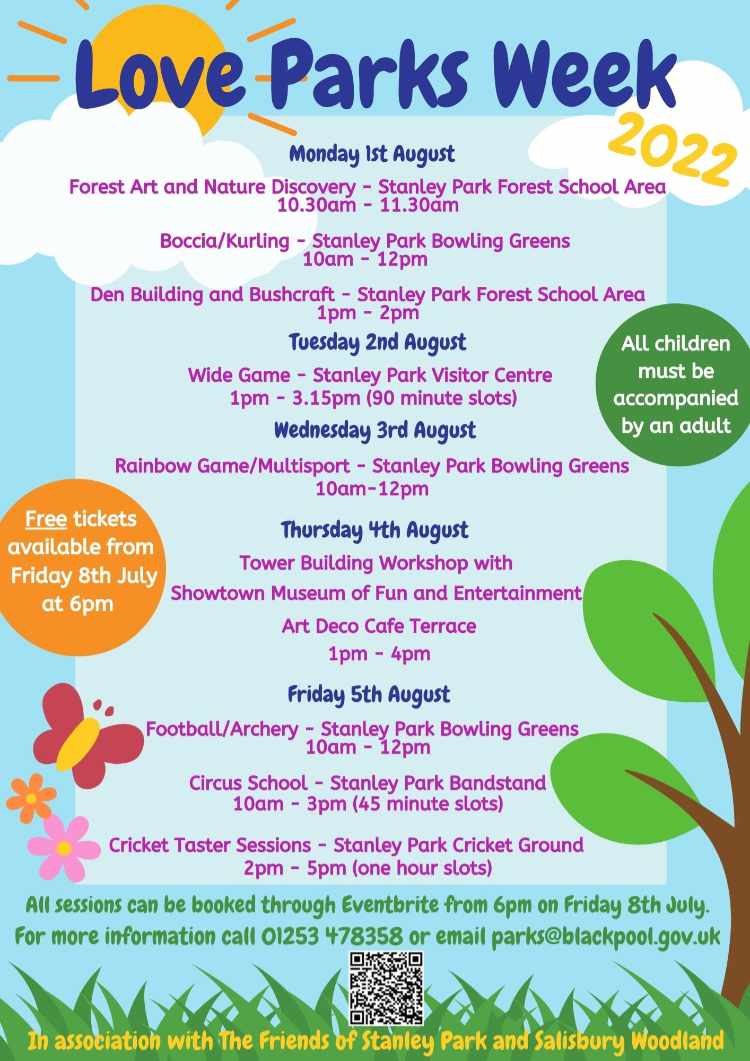 2022 Live Shows on the Stanley Park Bandstand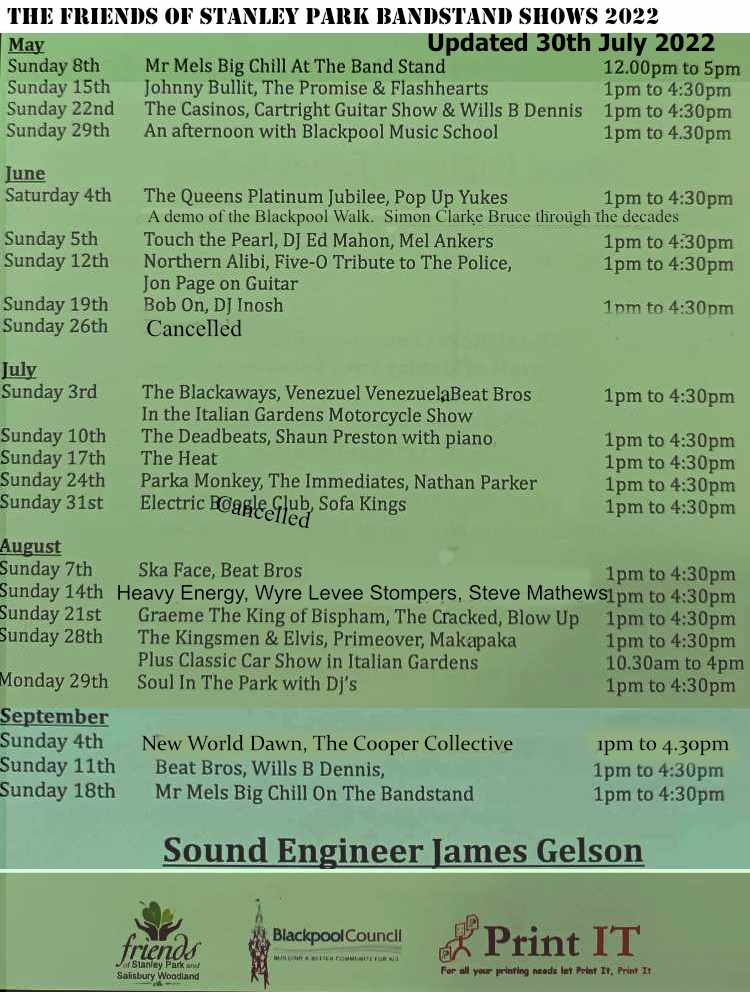 Book Club
Please come to the Book Club at the Visitor Centre on Stanley Park at 3pm on the 4th Thursday of each month.
All are welcome, please come along.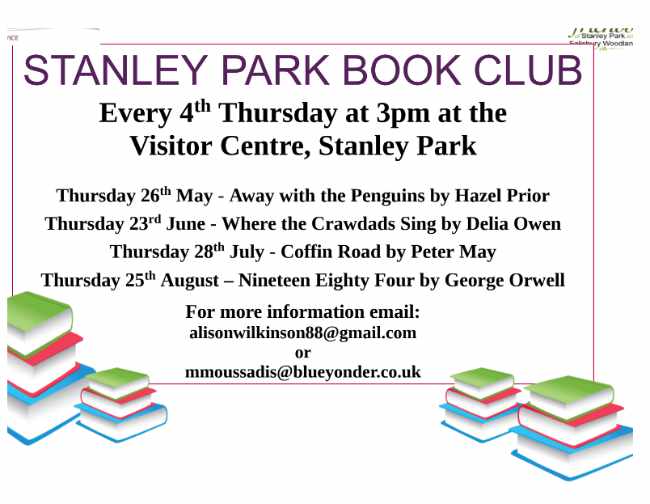 Coming soon 2022 events!
Bandstand Concerts Sundays 1st May to 18th September 2022
Platinum Jubilee on the Bandstand 4th June 2022
Macmillan Event 24th and 25th September 2022
Halloween 29th and 30th October 2022.
Christmas Fair 3rd and 4th December 2022
Choir Concert 18th December 2022
The Visitor Centre is open at follows:
Tuesday to Sunday, 11am to 3pm. Information about the park. Staffed by volunteers from the Friends of Stanley Park.
Craft Club Tuesday 10am to 2.30pm, weekly.
Dog Club Wednesday 10am to noon, weekly.
Gardening Club Thursday 10am to noon, weekly.
Book Club: Every 4th Thursday in the Visitor Centre at 3pm.
New club members welcome.
Stanley Park; 'Springtime in the Park' Photographic Exhibition from 1st March 2022 in the Visitor Centre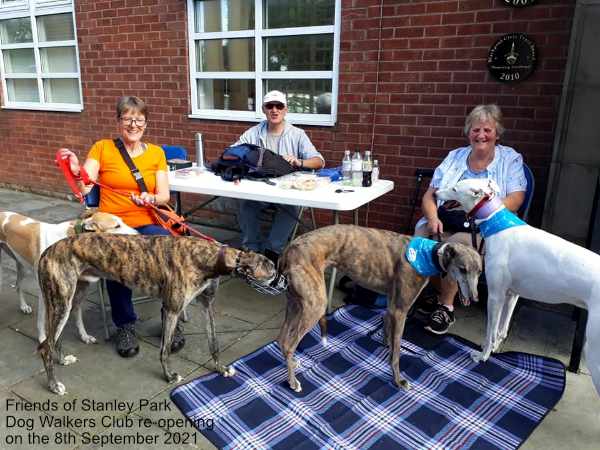 Bandstand
Stanley Park Bandstand Shows 2022
1st May to 18th October
Volunteers are needed on the bandstand for supervising the audience and clearing up afterwards. Please contact Carole Thaw. email: Carolethaw001@gmail.com for details.
Photo of Ska Face on Stanley Park Bandstand 2018: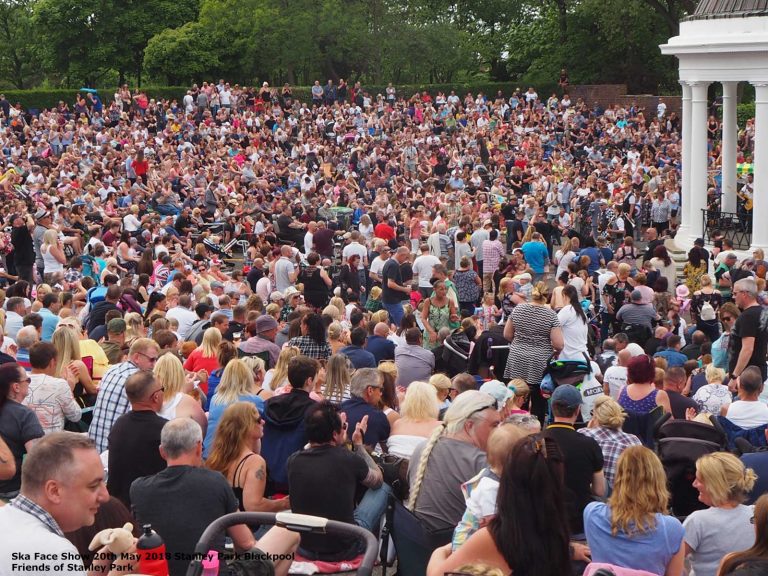 Volunteers always wanted to assist with the bandstand events.
All events subject to change/cancellation based on artist availability/weather. Keep up to date on our Facebook page.
If you know of any bands or performers who are interested in playing, please contact us via the Facebook page.
Want to organise your own event?
Parks are ideal venues for a range of indoor and outdoor corporate and community events. If you are interested in organising your own event on Blackpool's parks and open spaces, we would like to hear from you. Please contact our friends at Blackpool Council's Parks and Green Environment Department to discuss your ideas and to obtain a Park Events Application Pack.
The annual Wordpool by Blackpool Arts and Libraries: