Friends of Stanley Park and Salisbury Woodland, Blackpool
Easter 2014
Easter Fair and Easter Bonnet Parade
Easter Sunday 20th April 2014 in the Visitor Centre on Stanley Park, Blackpool.
The Friends of Stanley Park were delighted by the great turn out for the Easter Fair and the wonderful Easter Bonnets produced. In fact it became so exciting it was decided to parade round the Art Deco Cafe where the diners gave them loud applause.
There was a wide range of items on sale including a talking parrot on a log which was quickly snapped up by an investor. A raffle and tombola as well. Not to forget the wonderful cake stall selling home made cakes much too cheaply and the tea and coffee stall and the chocolate stall. The members of the Friends of Stanley Park turned out to set it up and run it.
The Easter Bonnet Parade was the highlight with a junior entry who all had excellent bonnets. There was a large entry into the adults parade that had some great creations including chickens, flowers and one had egg shells from sucked eggs and broken shells.
Click here to read about our Merry Wives of Windsor wonder show!
Junior Bonnets lead the Parade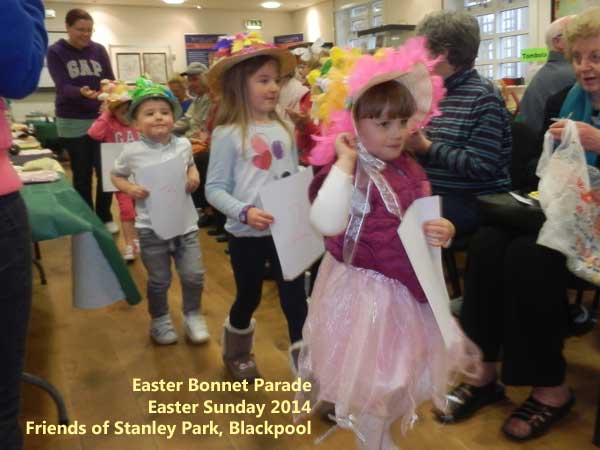 Less Junior Bonnets Parade with the audience as judges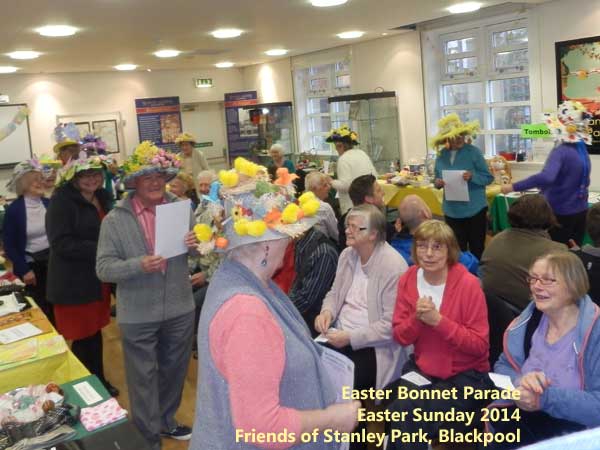 A member of the audience reaches for a man in a bonnet

The excitement is beginning to mount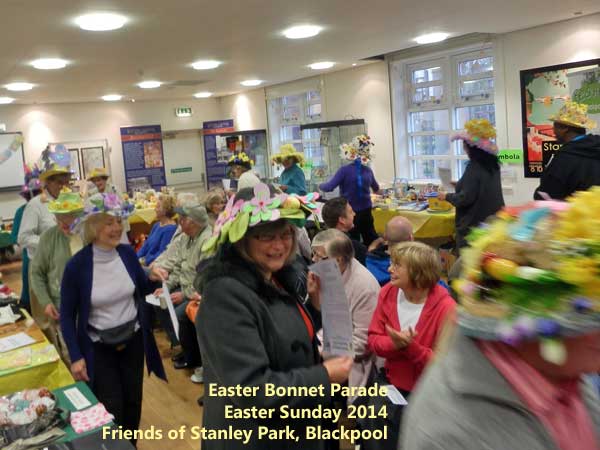 Yellow seemed a popular colour but there's always one different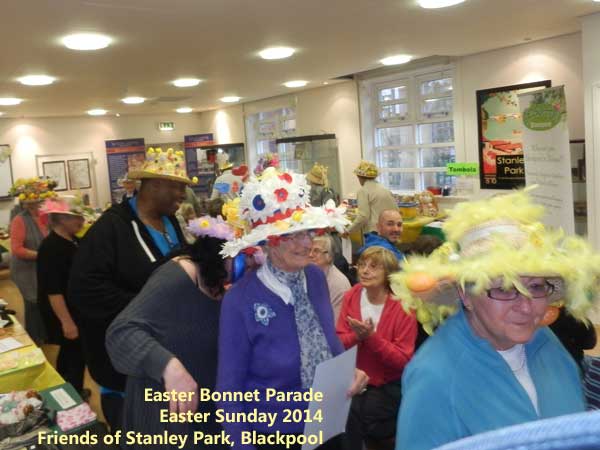 Size is no object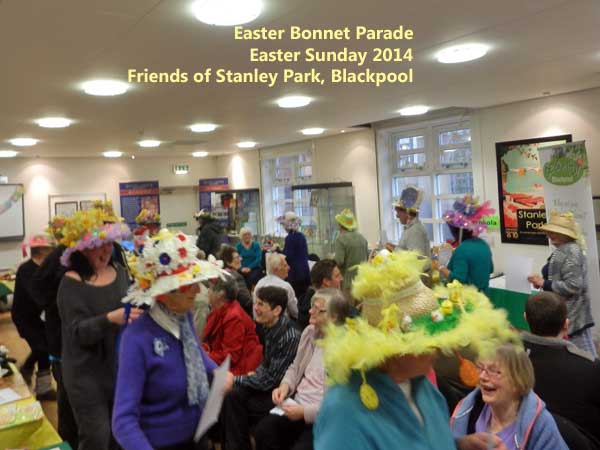 The Male Bonnet Category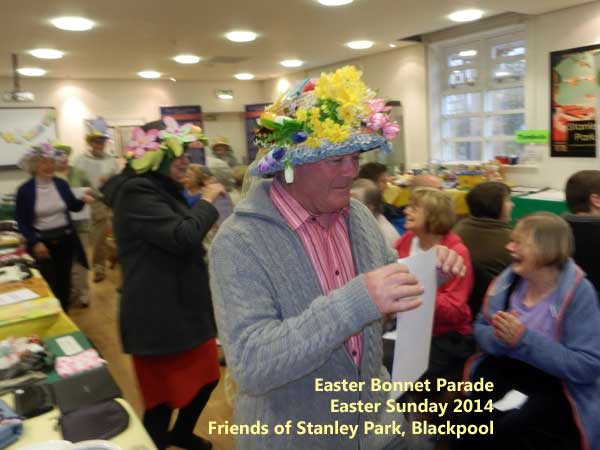 The tension and excitement mount on the fifth time round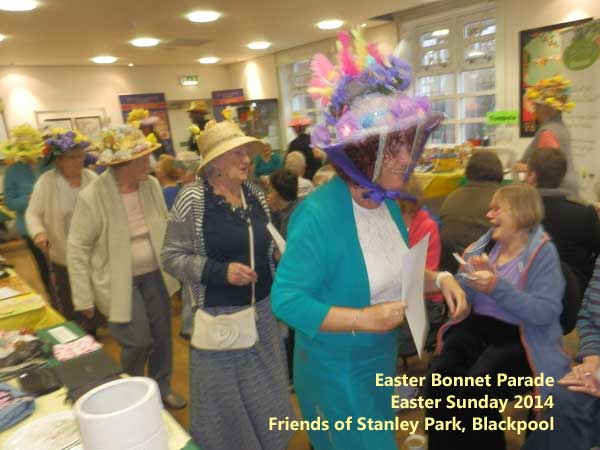 When you're smiling, that's a very nice bonnet.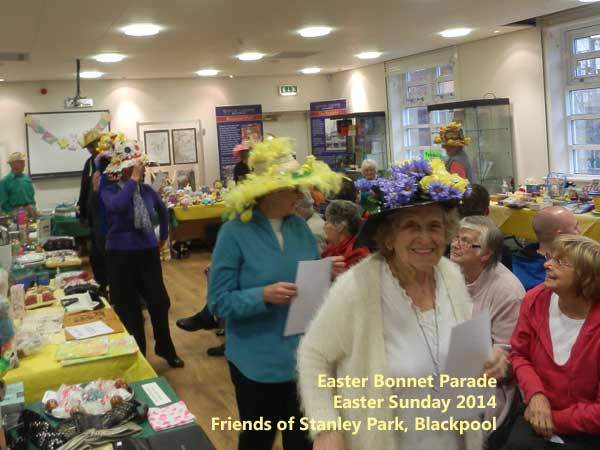 That's a nice bonnet. What lovely tiny chickens, free range no doubt.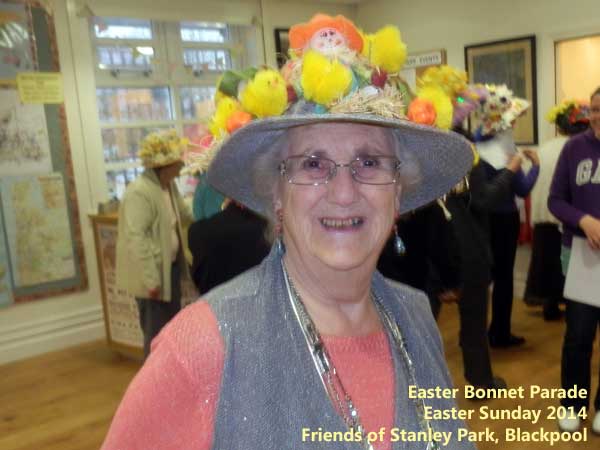 Winning Bonnet with blue flowers, and a bonnet with a blue chicken (!?)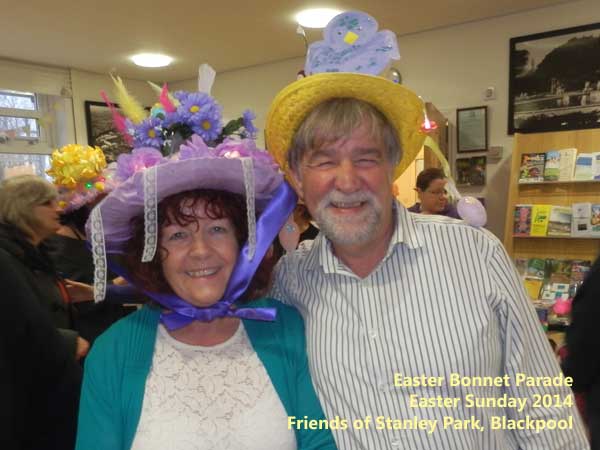 A very stylish bonnet, she wears it well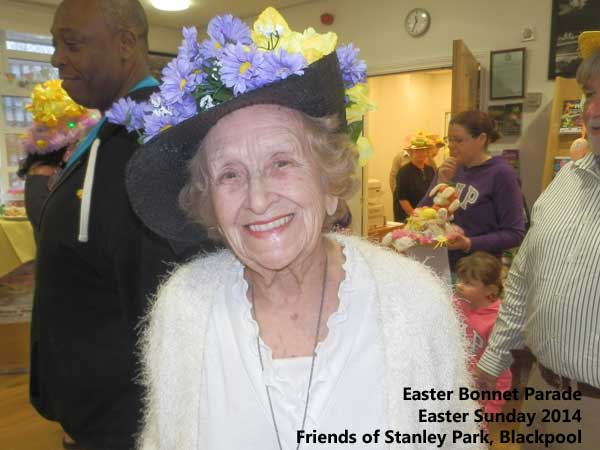 The cake stall had to be closed while these lovely hats were paraded.

Chicken in a bonnet, yes we like the green jacket and blue buttons.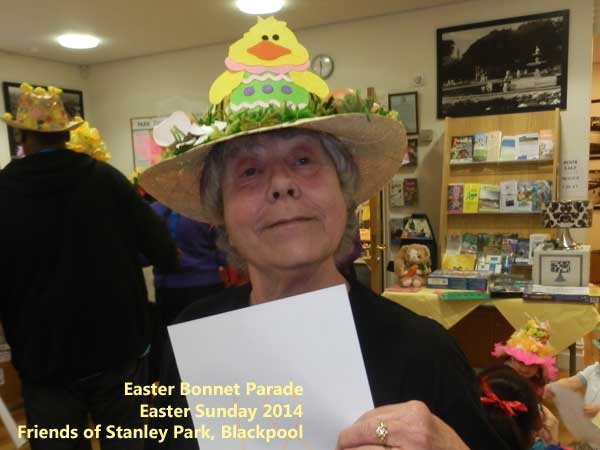 Feathered bonnet, we like the white with red and blue flora.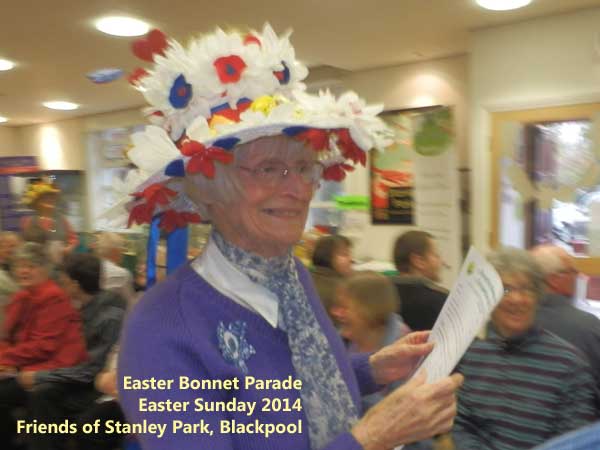 Aye Aye Captain, you said headwear is compulsory.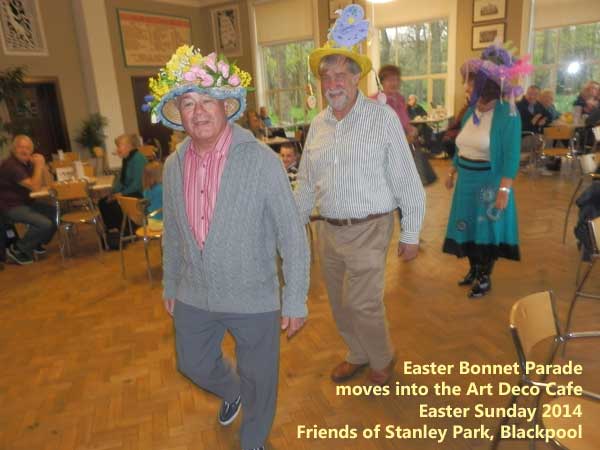 Elaine with the cast of Madwomen Parading in the Art Deco Cafe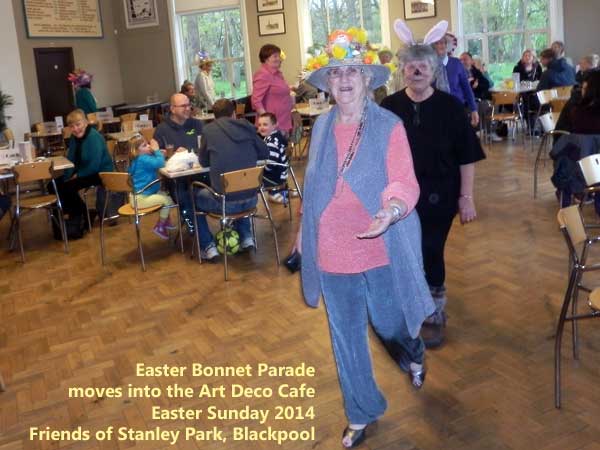 Entering the Art Deco Cafe with style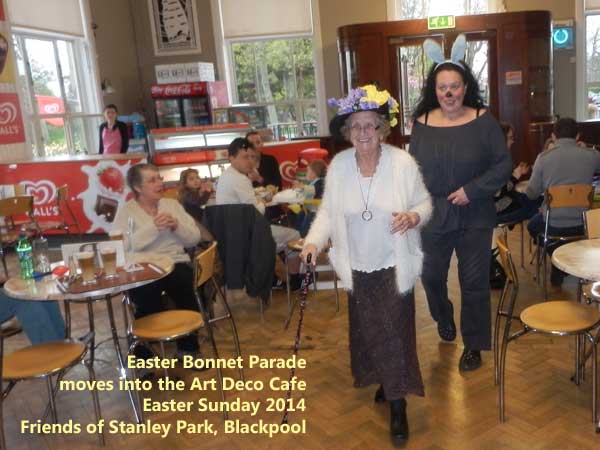 The unofficial pose but it looked fun, diverted by a mad hatter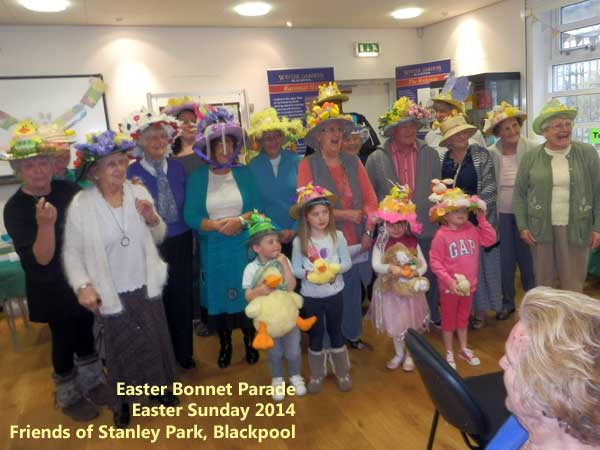 Good show, the winners are!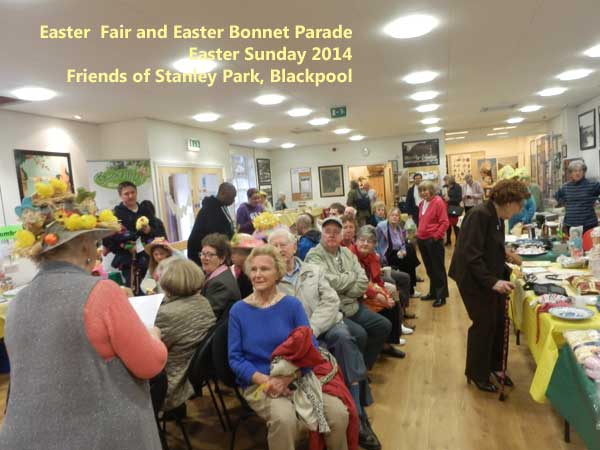 Best Hat in Show and looking very happy, well done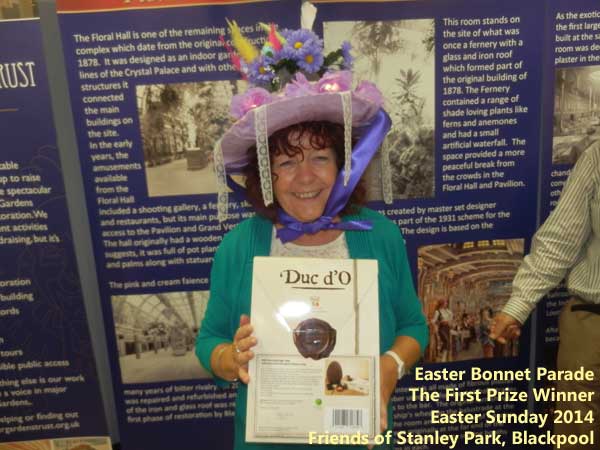 Junior Prizes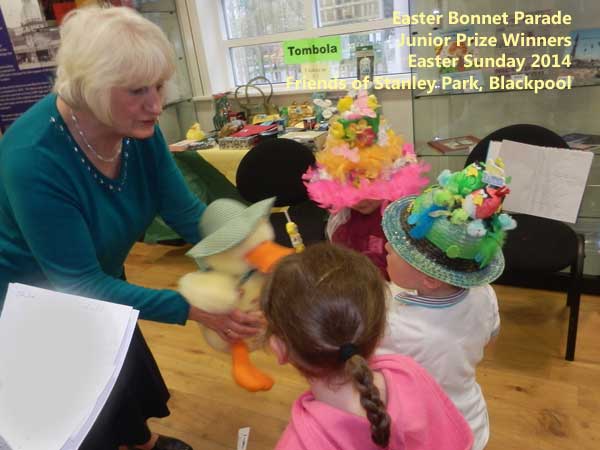 The more hats the merrier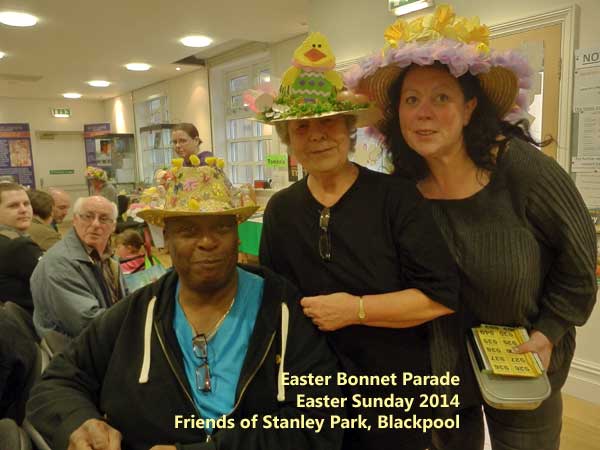 Bandstand Carole being egged on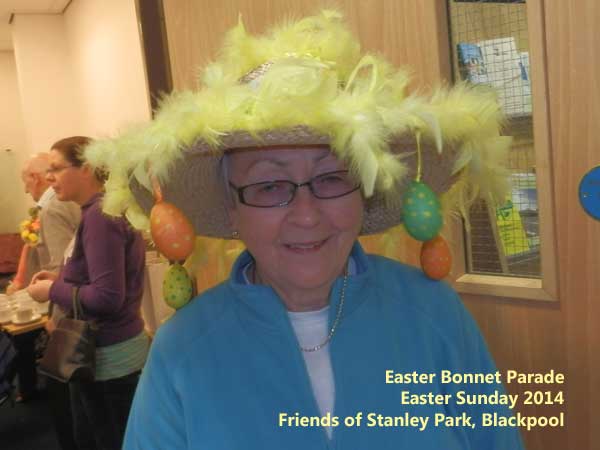 More cake? The Friends of Stanley Park know how to do cake.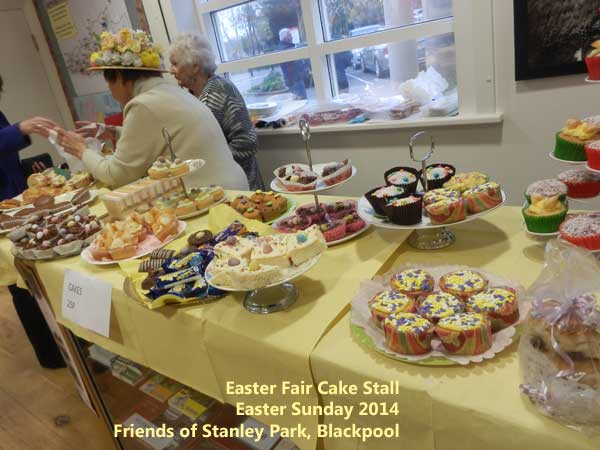 More Chocolate? A very nice stall, soon emptied.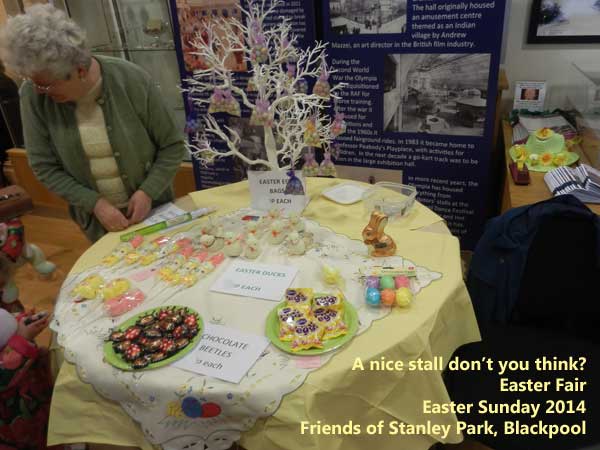 Updated: 11 September, 2021