Friends of Stanley Park and Salisbury Woodland, Blackpool
Stanley Park 90th Summer Celebration
In Summer 2017
Saturday 8th July 2017 a big celebration was held to mark the 90th Summer of Stanley Park with the opening being re-enacted by the 19th Earl of Derby and local Civic Leaders with the presence of schools, bands and choirs.
The park was originally opened by the 17th Earl of Derby, Edward Stanley on 2nd October 1926 so it was decided to have a ceremony in the summer. A wise decision as the weather was excellent.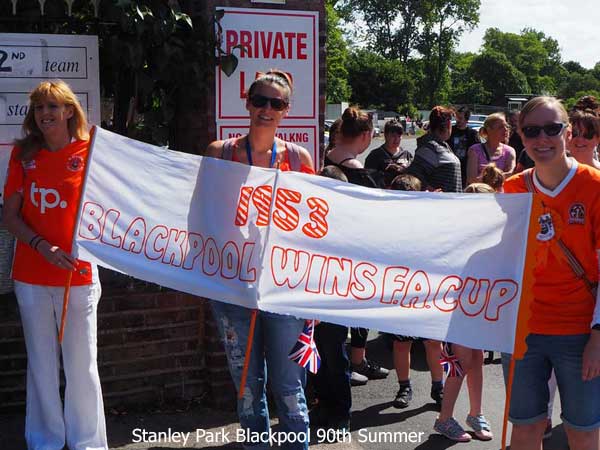 The Earl of Derby with the golden key. The Mayor and Mayoress of Blackpool, Blackpool Town Crier and the Chairman of the Friends of Stanley Park, Elaine Smith: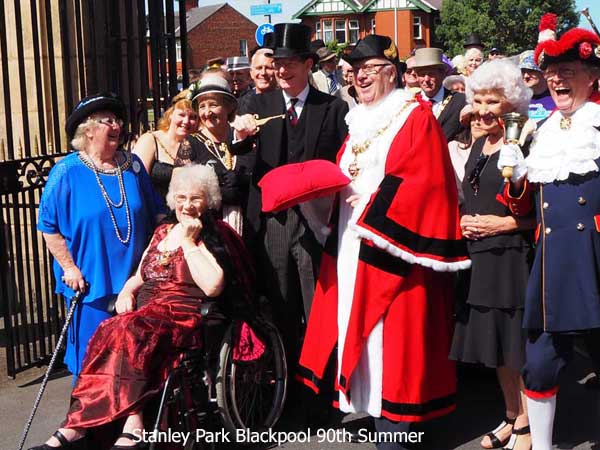 Members of the Friends of Stanley Park dressed 1920's style for the ceremony: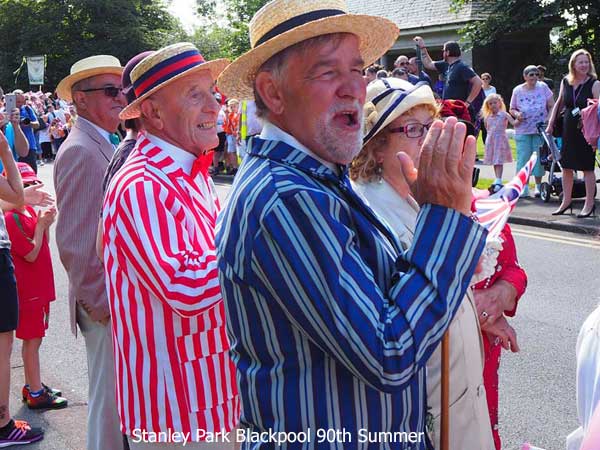 Joan Humble, Chair of Blackpool Civic Trust with Jean Sanderson and Edith Wilkinson, 97, who attended the opening ceremony spoke of her experinece to the Earl of Derby.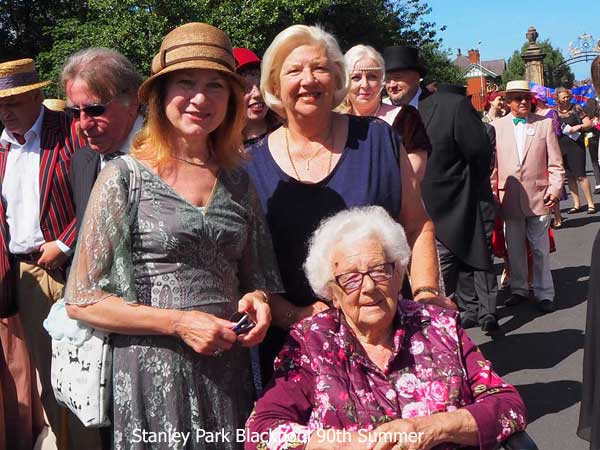 Park Community Academy Band: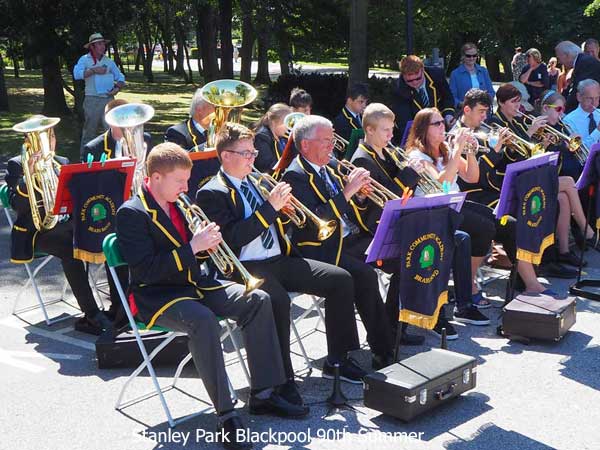 Elaine Smith MBE, Chair of The Friends of Stanley Park speaks: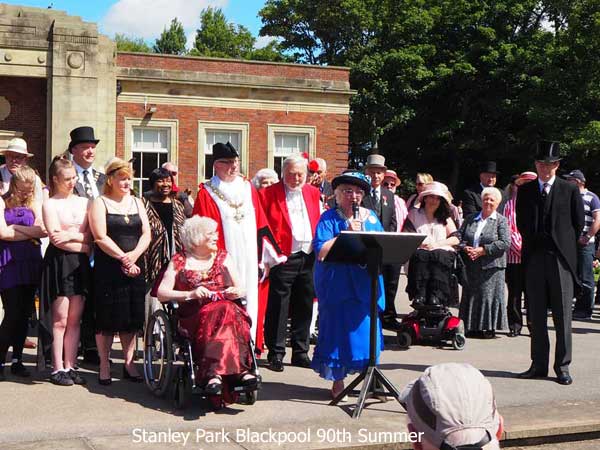 The 19th Earl of Derby relates to the original opening and today's event:
The Cocker Clock Tower was open, here the view: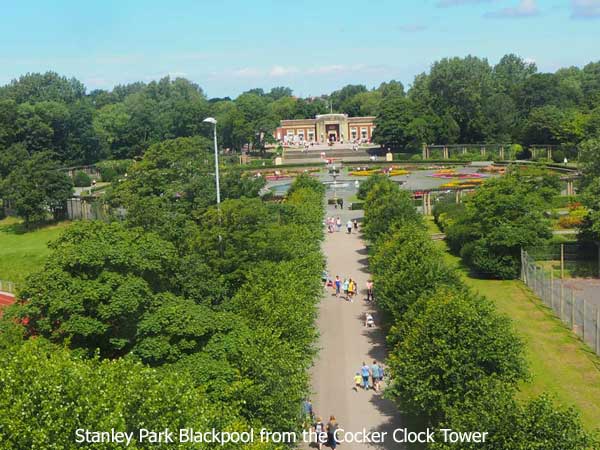 Revoe Choir sing: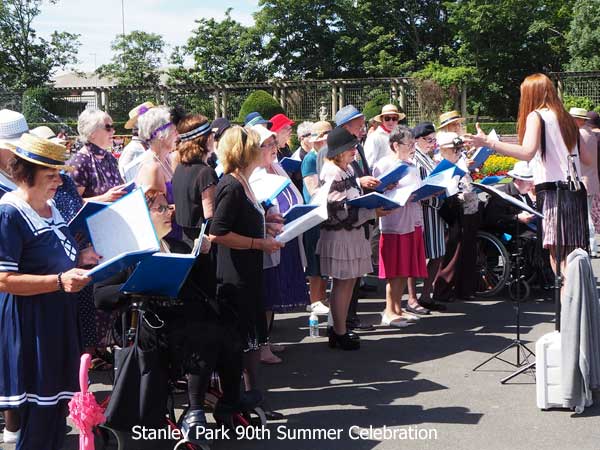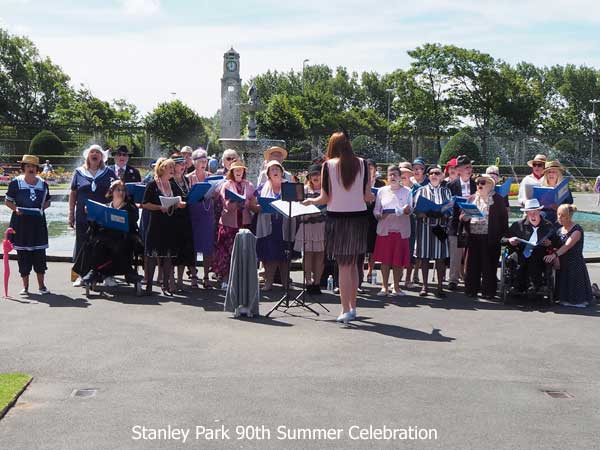 Updated: 13 September, 2021