Park Life in a Pandemic
A page to document the role Blackpool's Stanley Park has played in the lives of local people since the start of the Coronavirus Covid-19 Pandemic. The photos on this page are from the Facebook page 'Park Life in a Pandemic, linked below.
Please forward any photos and words to Elizabeth Gomm click here.
Or add them to the Facebook Page 'Park Life in a Pandemic' Click here.
Beginning in March 2020:
Elizabeth Gomm: My early morning walks in Stanley Park became even more special during lockdown when our wings were clipped!
I was walking towards the park from the golf course at daybreak on a May morning when a man carrying a guitar emerged from the park and into the mist.
He was there one moment and gone the next. If I hadn't caught this picture I'd have doubted my sanity!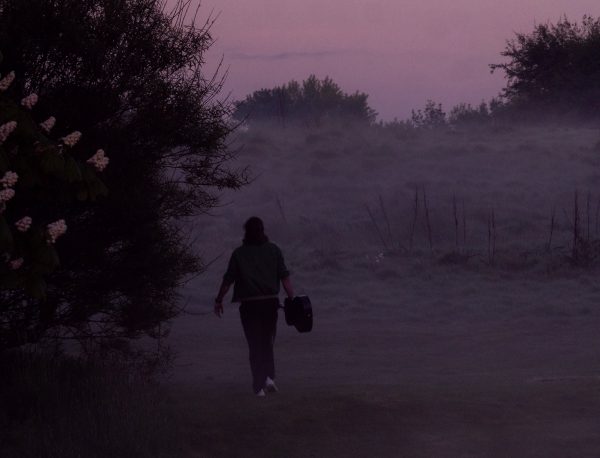 Jon Wilson: During this unprecedented time the world is going through clearing your mind and getting back with nature has never been more important mentally, physically and spiritually getting that bit of daily exercise in for a walk, run or cycle is key to a healthy lifestyle.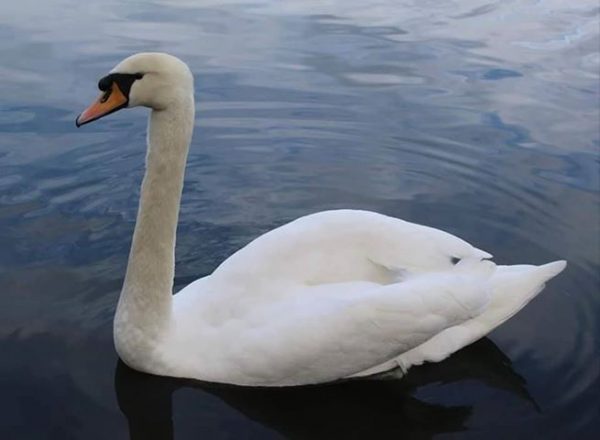 Eddie Fewings: " Many walks around Salisbury Woodland, Stanley Park and Marton Mere during lockdown were a Godsend to keep me active and appreciate our countryside."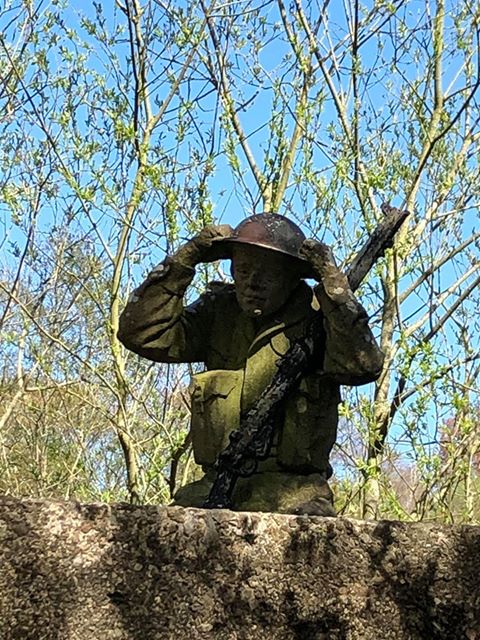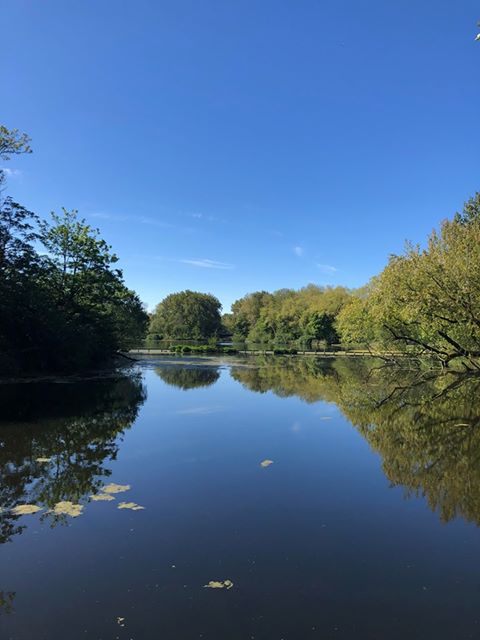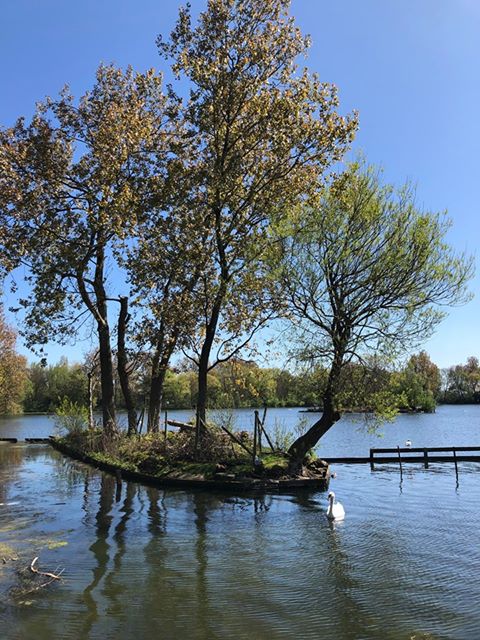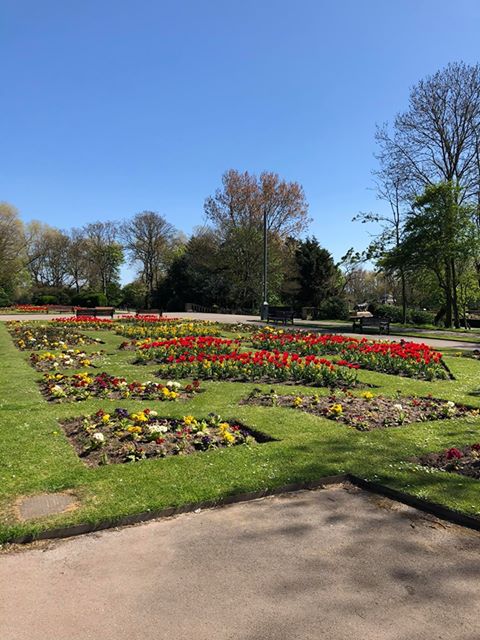 ---
Karen Houseman: I loved going to the Park as it was an oasis of calm in these troubled times. The squirrels and swans with their cygnets are my favourites, signifying new beginnings.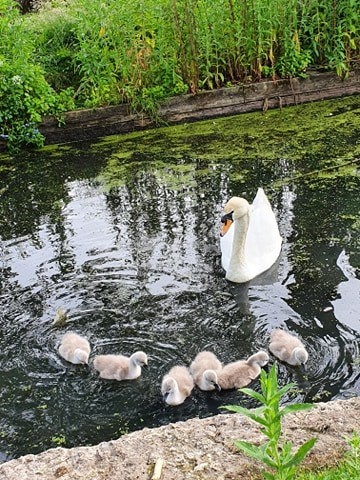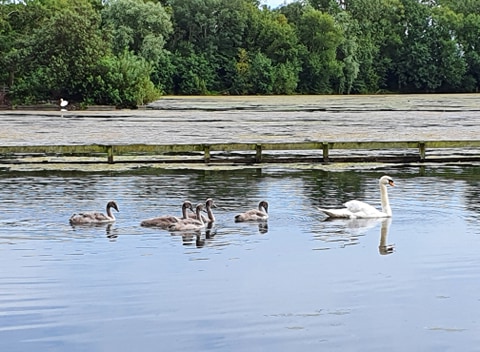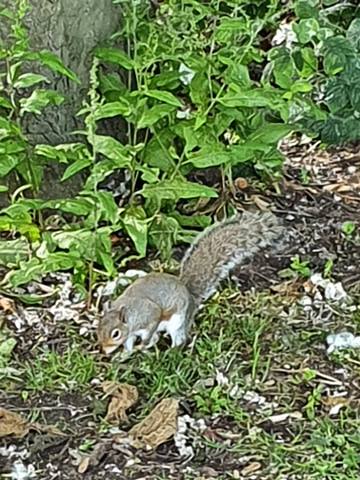 ---
Emma Holmes: I had to work from home during lockdown (in a job that I'd only just started) whilst home educating and caring for my son, who also has additional needs. We are so fortunate to live across the road from Stanley Park (especially during the earliest days of lockdown but still even now). My son has engaged with spending time on the park and interacting with the wildlife more than ever. He especially loves feeding the pigeons near the lake with sunflower seeds, sometimes scattering some to the swans in the lake. We were on the park on Saturday evening and noticed a random sunflower growing on the rocks at the side of the lake and I have told our son that it could well have germinated from one of his seeds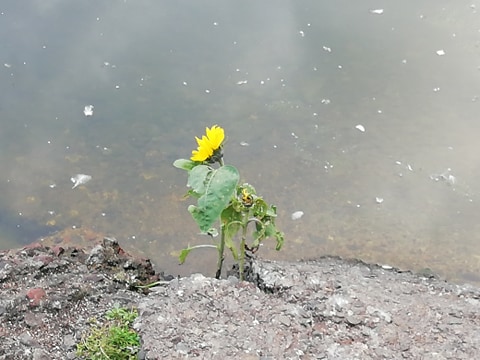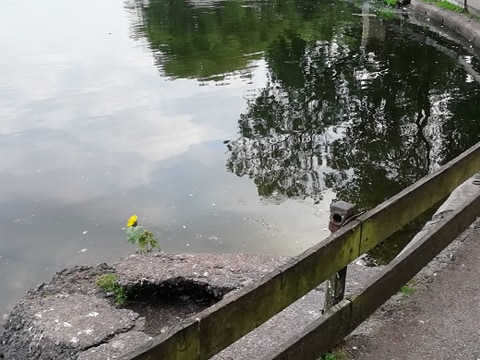 ---
Sandra Mangan: Visits to Stanley Park have really kept me going throughout lockdown.Iíve been taking George the Cocker Spaniel early in the day to avoid crowds and the peace and quiet has brought me to a happy place mentally. Thanks to all the staff and volunteers for all you do to keep this gem polished so well.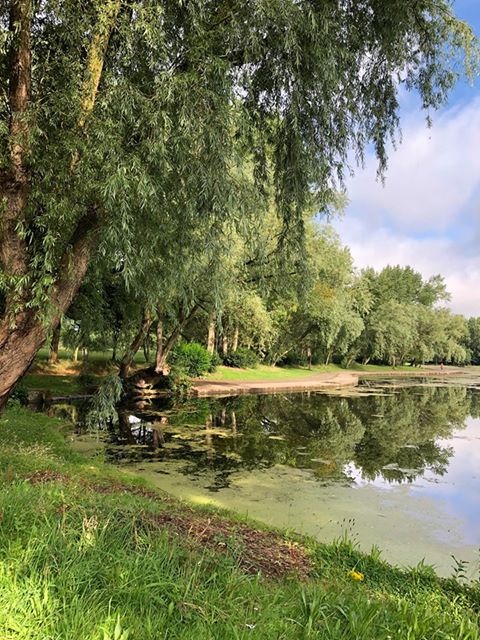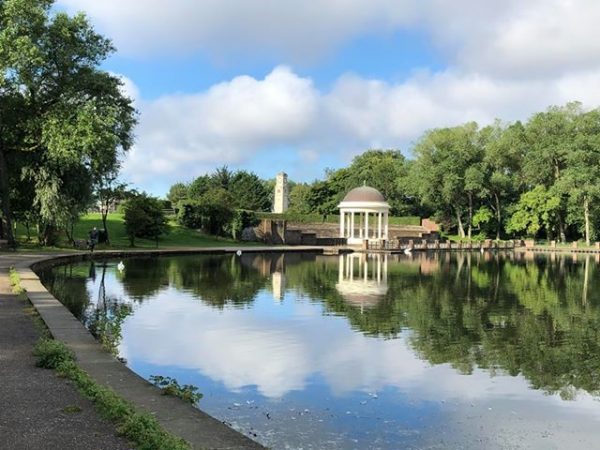 ---
Patricia Porteus: This was my best moment during lockdown, walking through Salisbury Woodlands on April 23rd and coming across the hares playing on the golf course which was also in lockdown at the time.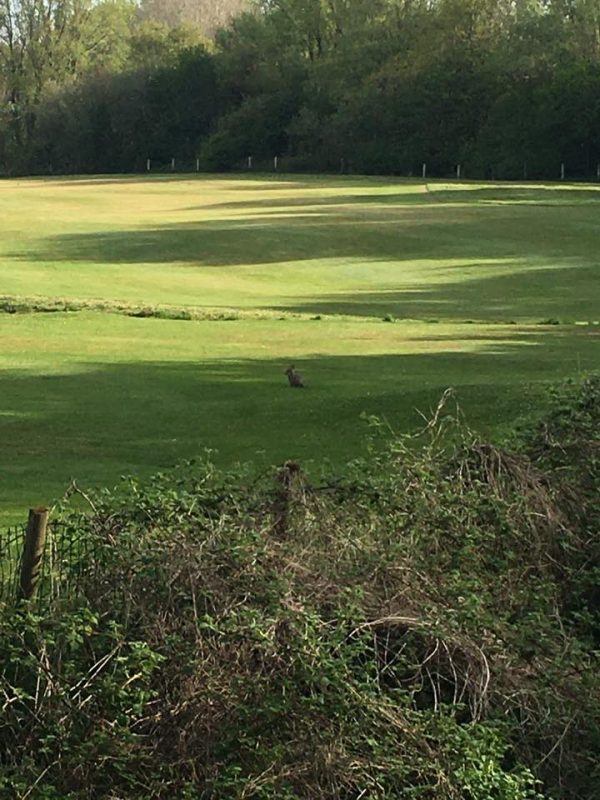 ---
Lynne Henstock: "moments in the park during lockdown"
<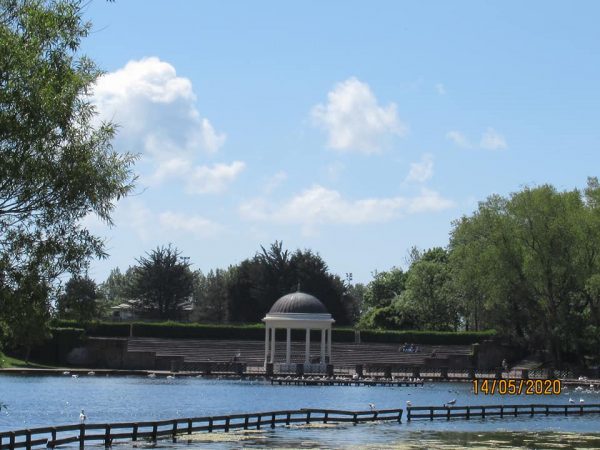 ---
Ann Henderson: Going to the Park every day has been essential to my health and wellbeing during this unprecedented time. To see nature at it's beautiful best every day has helped to bring a feeling of peace and hope.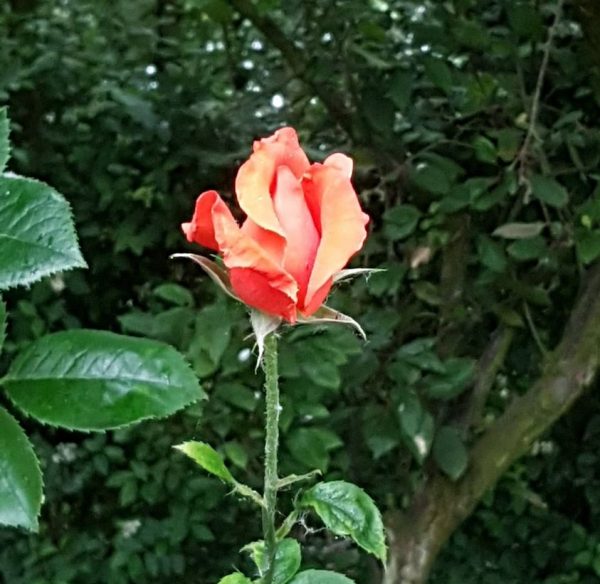 ---
Linda Paterson Hoey: In the early days of lockdown it was such a great place to walk to with so few people.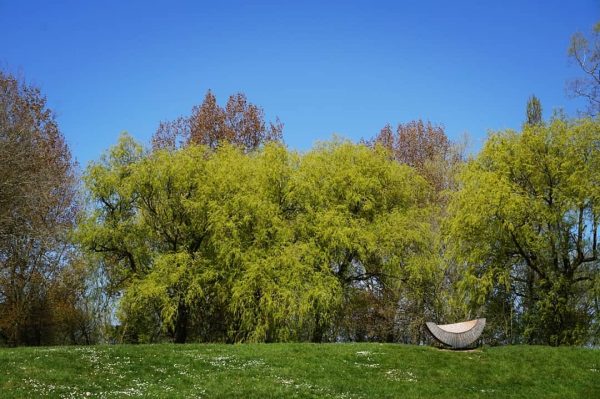 ---
Ian Hatcher:
Morning twilight,
birdsong breaks the dawn,
Chilly stillness as the day arrives
Into wooded areas I am drawn
To freeze a magical moment in time
Flitting by, birds seem to speak
"We know you, you are not a threat"
Me the artist with my camera set
To photograph the morning scene
Closer to nature where I find
A camera used to still my mind.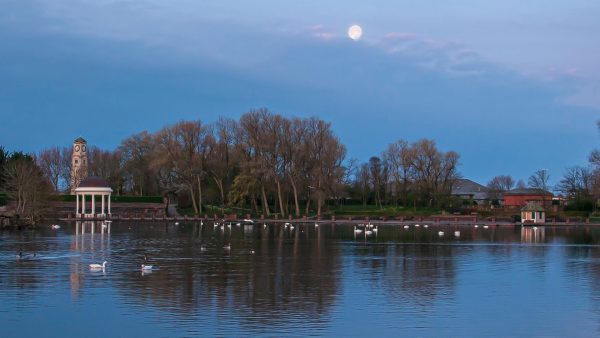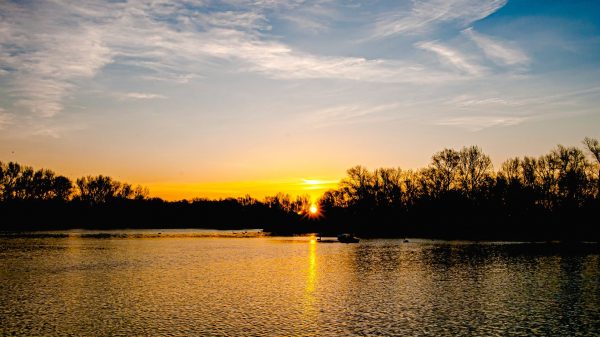 ---
Julie Drury: Living so close to Stanley park we were lucky enough to take advantage and use the park for our recommended hour of daily exercise during lockdown, we have enjoyed evening family walks around the lake and early morning runs together, we took time to watch the wildlife, we saw the herons,the parrots and all of the squirrels. We collected sticks, leaves and pine cones to complete home learning projects set by school.We are privileged to have all of this on our doorstep, Stanley Park is definitely the best park in the uk Here are some of my favourite photographs taken during lockdown +2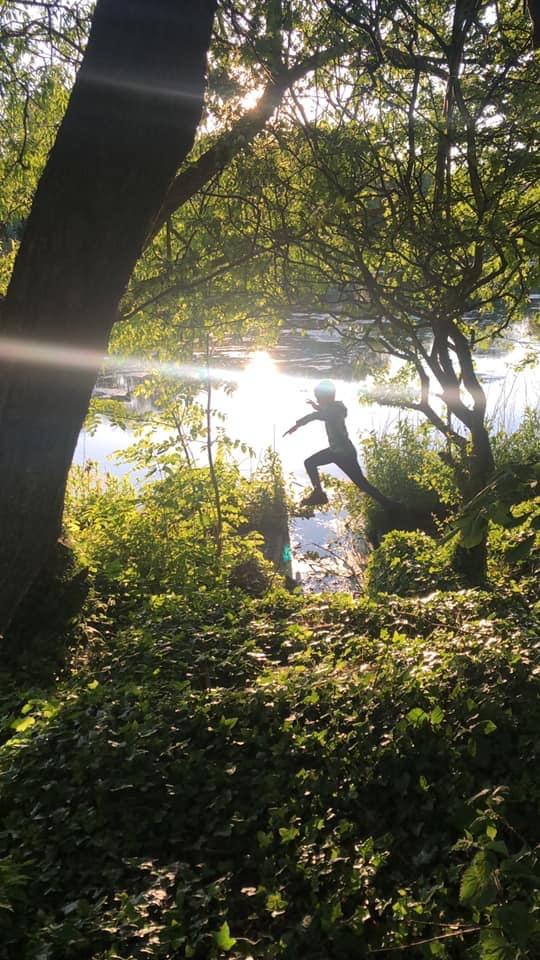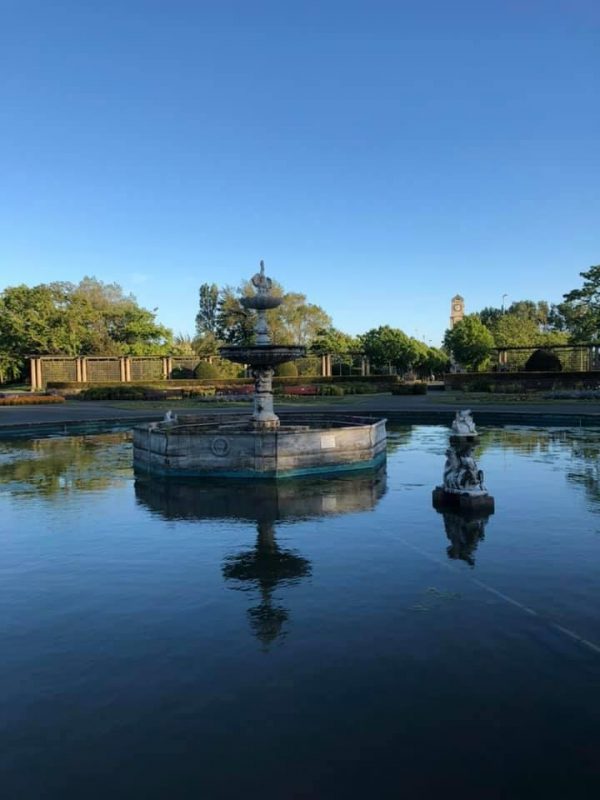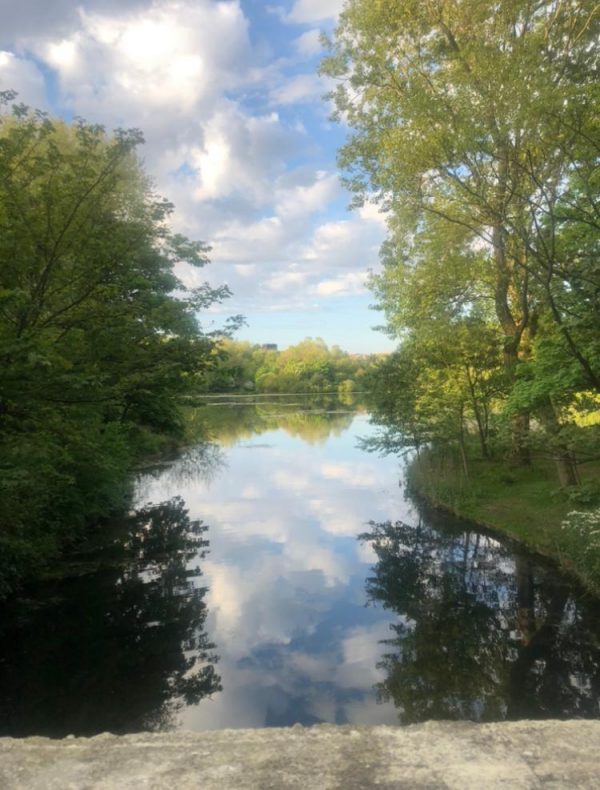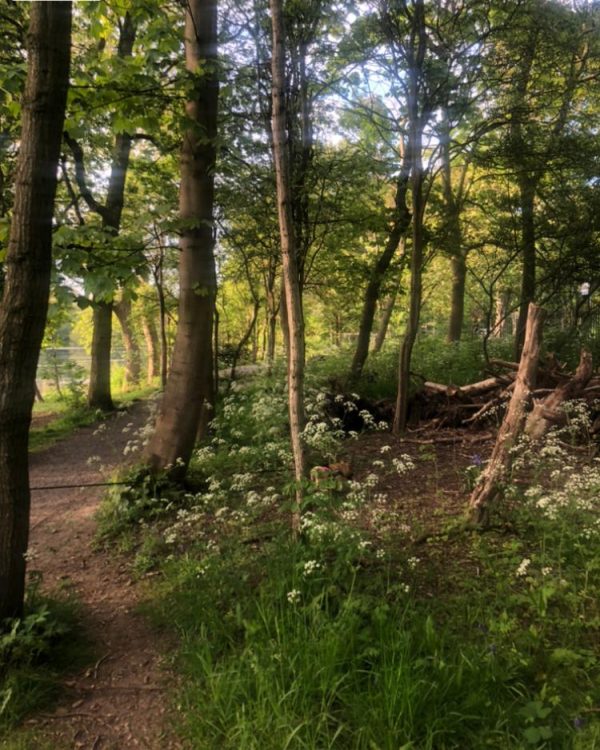 ---
Rose Brooke: Stanley Park has been a life saver for me during the pandemic.At first, it was a beautiful place to go for our daily walks, and meet ups with one other, be it family or friend.More recently, when the cafe opened up again, it is the best place to sit and chat outside in the sunshine and has noticeably got busier lately.I was there yesterday, and noticed more chairs and tables have been added outsideThe staff in the cafe are very friendly and the young waiters are lovely and helpful especially when they offer to carry your tray outside.I just love Stanley Park, and am there at least twice a week. Long may it reign!
---
Angela Strachan: Standing still ...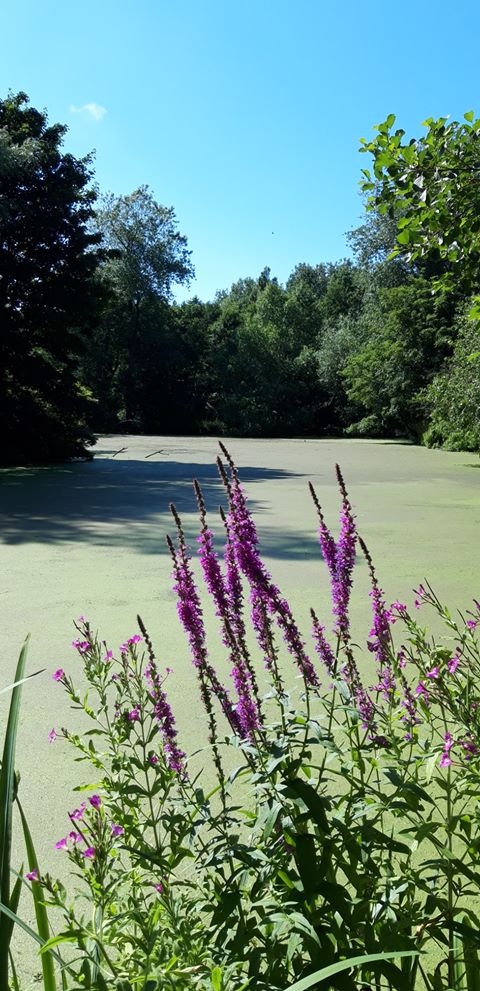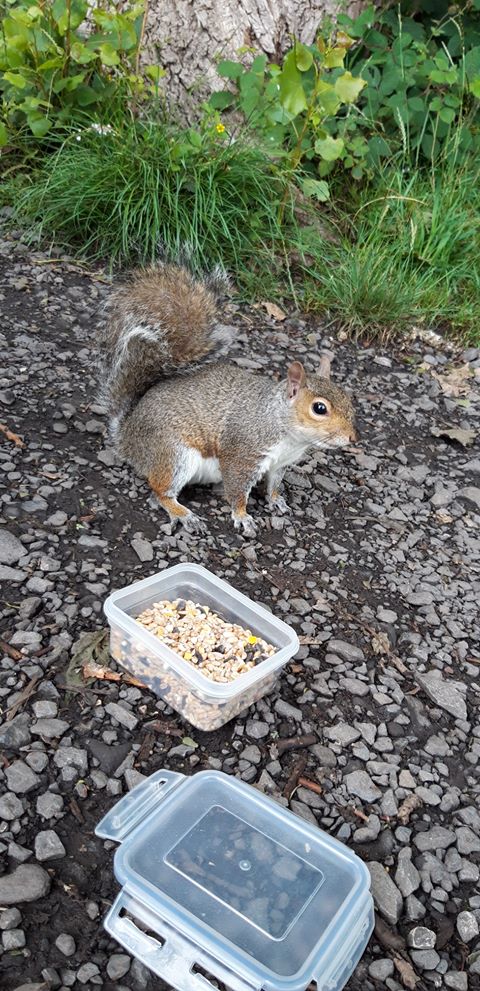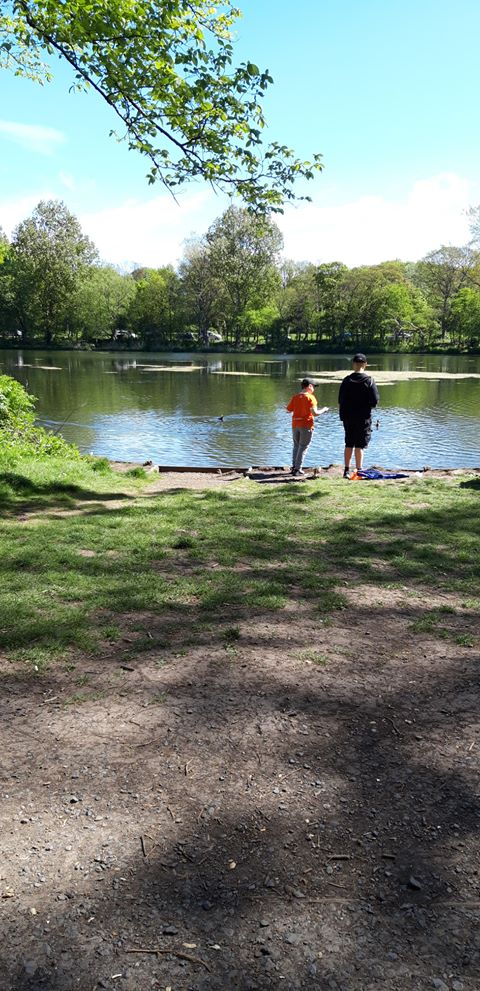 Elizabeth Gomm: If you want to lift weights in a pandemic and can't get to the gym, you may as well branch out!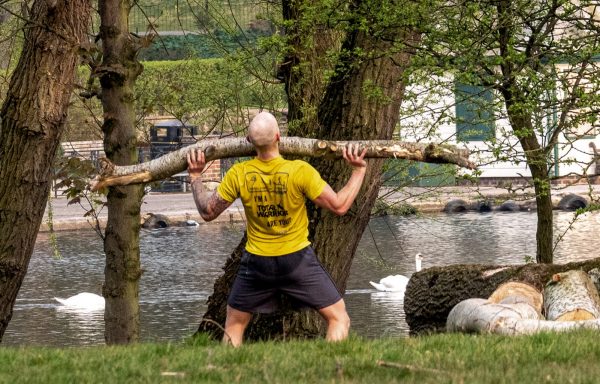 ---
Julie Drury: Living so close to Stanley park we were lucky enough to take advantage and use the park for our recommended hour of daily exercise during lockdown, we have enjoyed evening family walks around the lake and early morning runs together, we took time to watch the wildlife, we saw the herons,the parrots and all of the squirrels. We collected sticks, leaves and pine cones to complete home learning projects set by school.We are privileged to have all of this on our doorstep, Stanley Park is definitely the best park in the UK. Here are some of my favourite photographs taken during lockdown