Friends of Stanley Park and Salisbury Woodland, Blackpool
Stanley Park Blackpool, Nature Trail
Stanley Park Blackpool, Nature Trail circles the far lake through an area kept in a natural condition for wildlife and plants. The track is almost a mile long and flat but it should be noted much of it is on unmade track. Disabled access is possible on a tarmac track which runs parallel to the trail away from the lakeside but with access points. This includes a stretch on East Park Drive outside the park.
The route is shown on the map below and each lettered point has a marker. These markers are wooden posts with a letter on the top as in the photo at the bottom.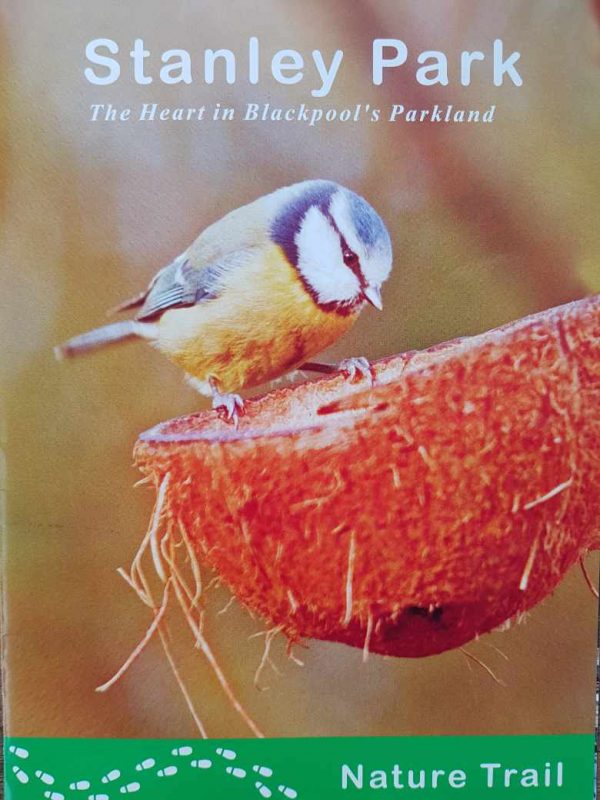 To start the walk head past the Art Deco cafe to the lake where there is a boathouse and ice cream shop. Each point is marked by a wooden post containing the letter on the trail.
Please click on the map to expand it.
Alternatively a pdf version is available, click here.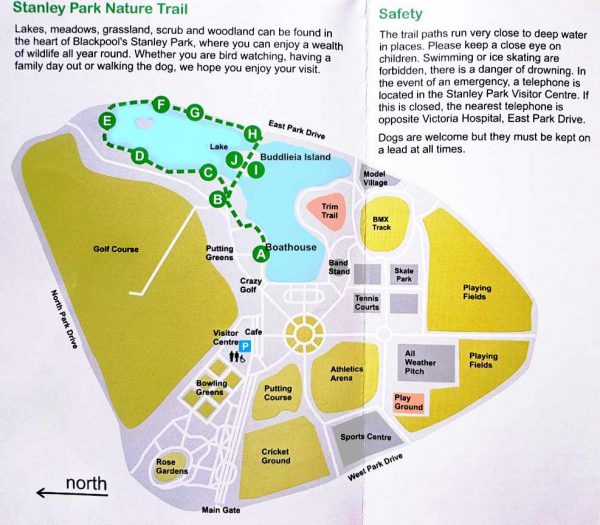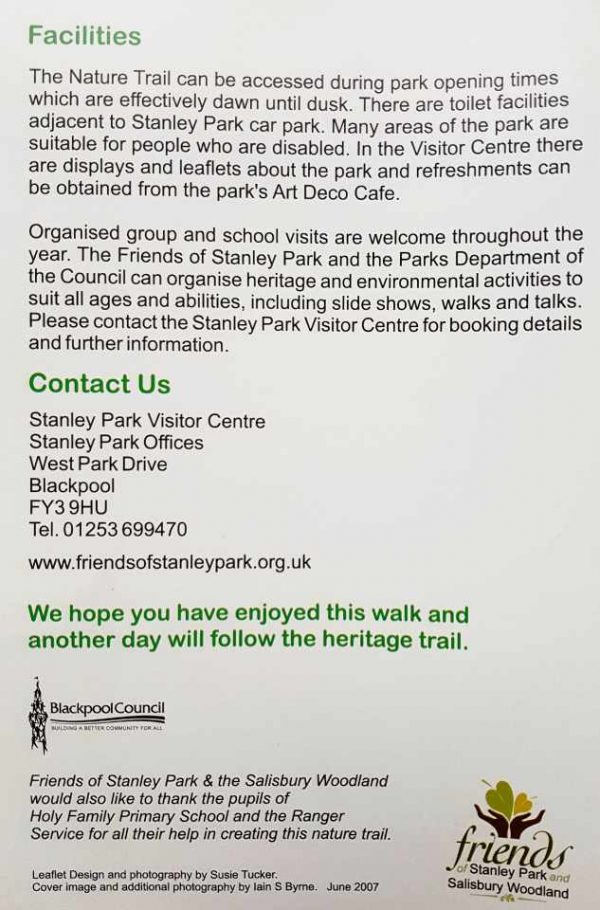 Stanley Park Nature Trail Marker E: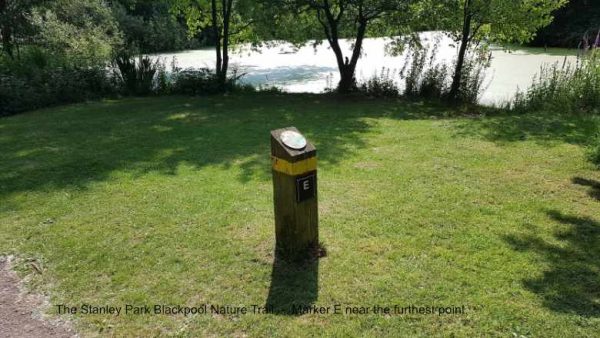 Stanley Park Nature Trail Marker F: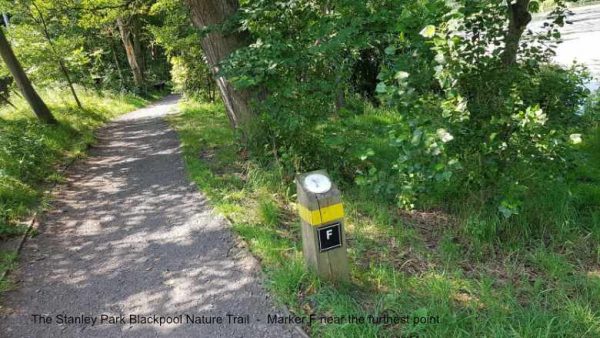 Updated: 11 September, 2021