Friends of Stanley Park and Salisbury Woodland, Blackpool
Home Page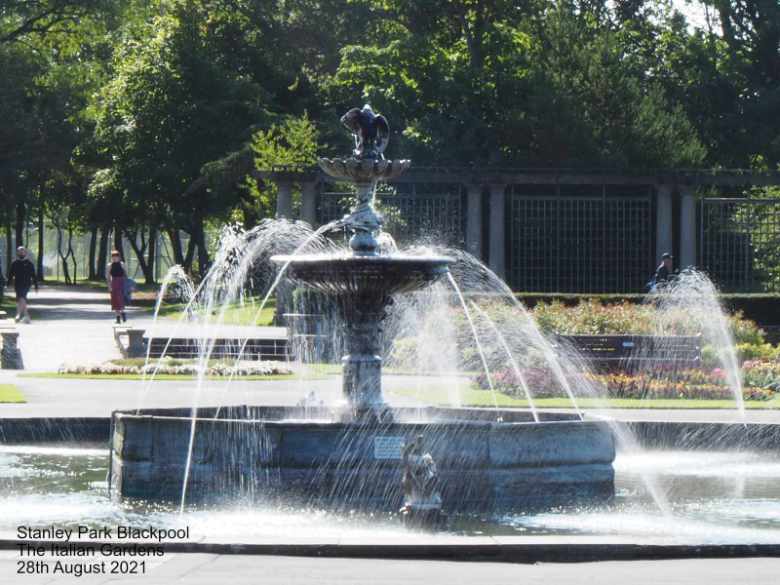 Welcome, please join us
We are a friendly group who work with the co-operation of Blackpool Council to make the park as attractive and interesting as possible.
Meet new friends and become involved in park life.
If you are interested in joining us or becoming a volunteer please use the link below
Stanley Park Blackpool is an award winning Grade II* listed park a mile inland from the promenade. Voted best park in the UK twice, 2017 and 2019 in the Fields in Trust vote, it contains two large lakes, superb floral displays, top class sports facilities and many leisure facilities for all the family. We're proud to be able to work with Blackpool Council on maintaining this fine asset for our town.
Christmas Fair on Stanley Park 2021
Saturday and Sunday 4th and 5th December 2021 in the Visitor Centre
Opens from 11am to 3pm with Santa arriving at Noon until 2.30pm both days.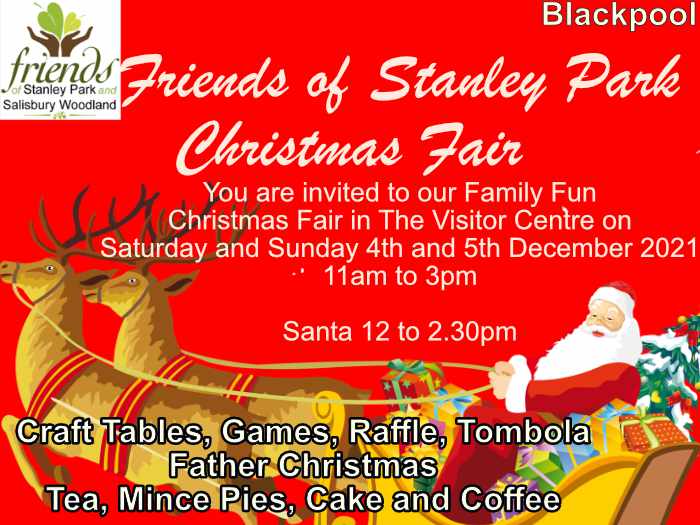 Monthly Meetings at 2pm in the Visitor Centre on the 3rd Saturday of the month, except December.
Christmas Lunch
We are holding our Christmas lunch on Thursday 16th December with a start time of 12.30 for 1pm. Please drop off your meal choices along with your payment at the Visitor Centre when you can. Copies of the menu/ booking form are now available at the Visitor Centre
Christmas Carols at the Bandstand
1pm Sunday 19th December 2021
The ever popular sing along Christmas Carols at the bandstand for all the family. Come to Stanley Park Bandstand and join in. Wear clothing suitable for the weather. All donations collected will go to Blue Skies Hospital Fund at Blackpool Victoria to improve patient care in Blackpool, Fylde and Wyre.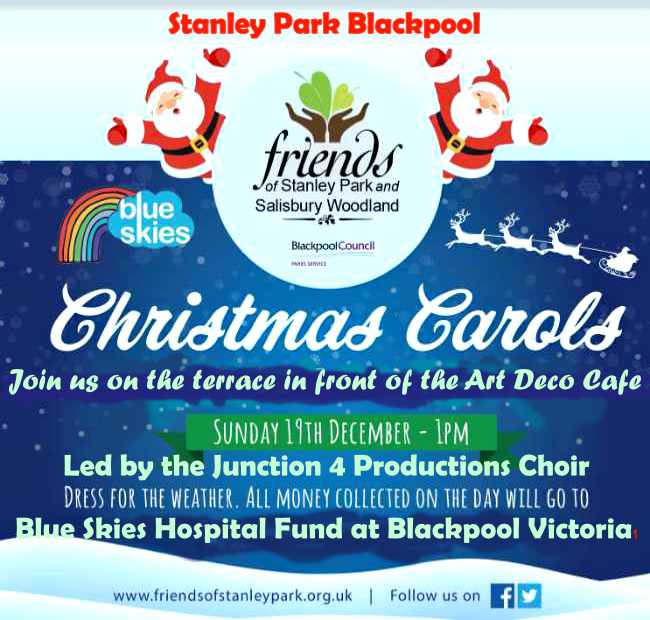 Avian Flu Warning from Blackpool Council
Please note the Avian Flu Warning below from Blackpool Council:
Important information
STANLEY PARK
Unfortunately three swans have sadly died after showing symptoms of what we suspect to be avian flu.
As a precautionary measure we have cordoned off access to the lake and notified DEFRA.
We will continue to monitor the other birds on the lake and ensure they are fed.
Stanley Park is still open for everyone to enjoy but please respect the cordon and do not go near the edge of the lake.
It is important that people do not pick up any sick or dead birds to avoid spreading the virus, which can affect humans in rare cases.
There are currently specific rules in the place across the UK for any bird owners ⤑ www.gov.uk/guidance/avian-influenza-bird-flu
Message about the Craft Club
The craft club meets in Stanley Park Visitor Centre on Tuesdays between 10am and 3pm.
Come along and enjoy friendly company and chat. We would love to see some new ideas and materials.
If you have a craft you can share with others, that would be ideal, but not necessary.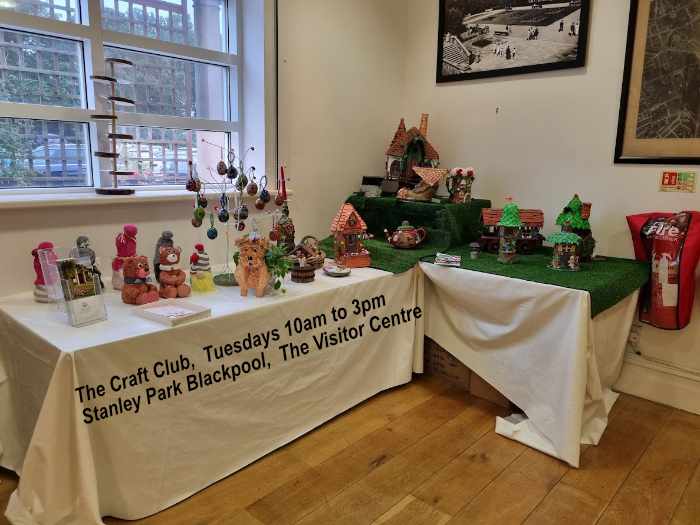 Halloweener's on Stanley Park Blackpool
Hallowed days at the Dog Club.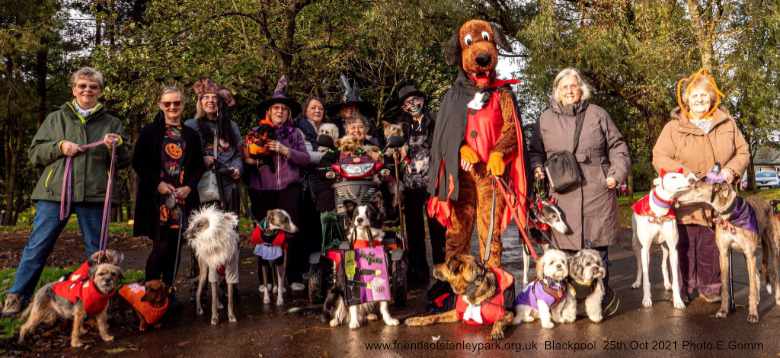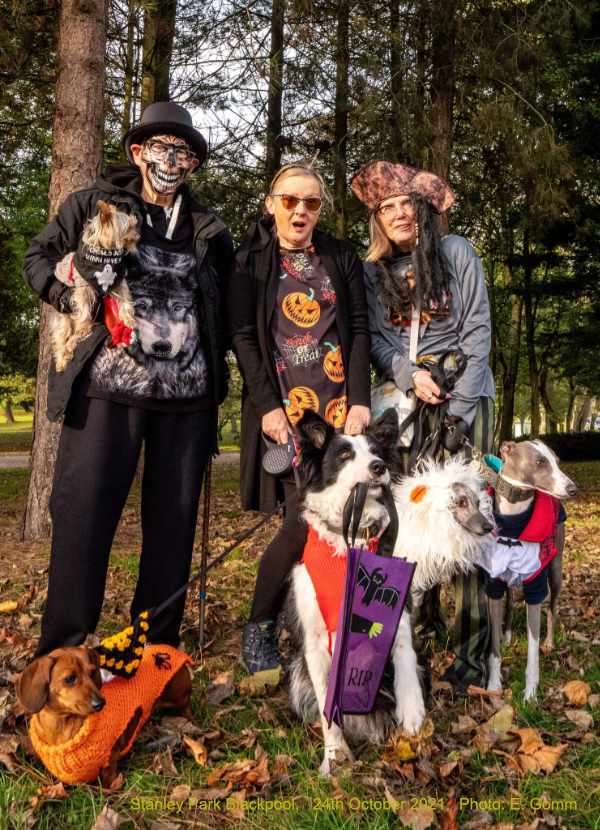 We had our cake and ate it at the Macmillan Coffee Weekend for Cancer Care. Thankyou to all who came and all who helped on the two days.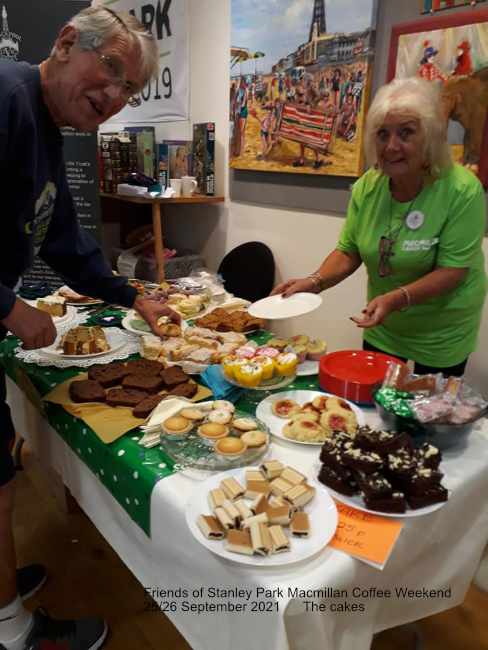 The Visitor Centre will be open from Tuesday 7th September.
Tuesday to Sunday, 11am to 3pm. Information about the park. Staffed by volunteers from the Friends of Stanley Park.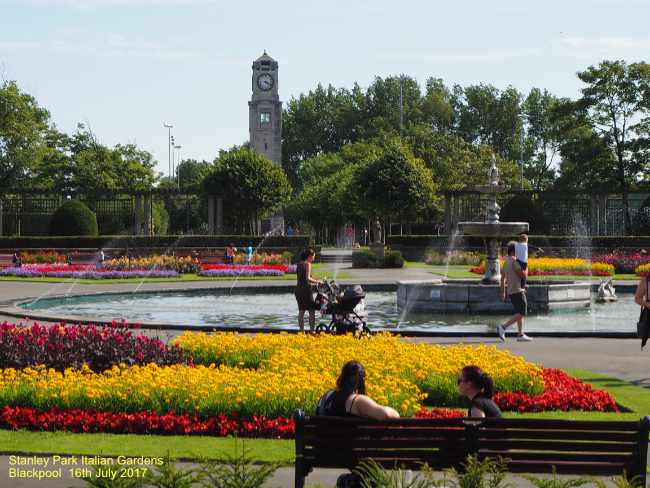 Craft Club: Every Tuesday 10am to 3pm in the Visitor Centre.
Dog Walkers Club: Every Wednesday 10am to noon in the Visitor Centre hosted by Nigel.
Gardeners Club: Every Monday and Thursday 10am to 12. Meet in the Rose Garden or Memorial Garden hosted by Graham.
Volunteers always wanted.
In the Visitor Centre:
Saturday 20th November 2021 2pm to 4pm. Monthly Meeting with guest speakers from Blackpool's Museum Project, Showtown, who will be teaching us to dance 'The Blackpool Walk'.
Stanley Park Bandstand Shows 2021 Cancelled
Following discussions with Blackpool Council it has been decided there will be no bandstand shows in 2021 due to the risks and uncertainties of the Covid pandemic.
Twice winners of the Fields in Trust UK's Best Park Award, 2017 and 2019. Fields in Trust Best Park in the UK - Stanley Park Blackpool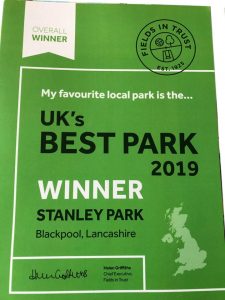 Plus 'Best Have a Field Day 2017' from Fields in Trust for the 90th Summer Celebration.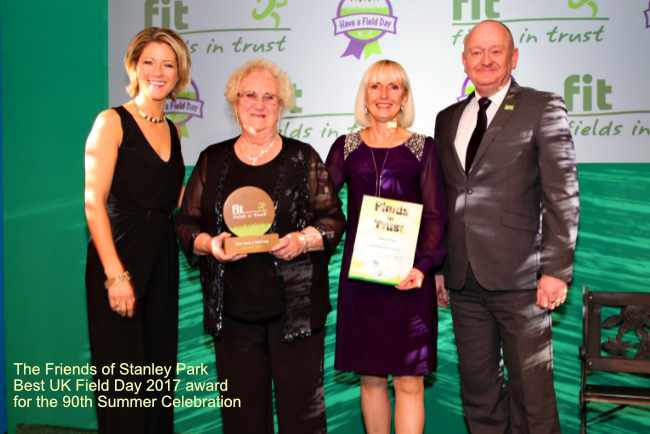 Postal Address:
Friends of Stanley Park & Salisbury Woodland,
c/o Parks & Green Environment Service,
Stanley Park Offices,
West Park Drive,
Blackpool,
FY3 9HU
Updated: 26th November, 2021