Friends of Stanley Park and Salisbury Woodland, Blackpool
Home Page
Welcome, please join us
We are a friendly group who work with the co-operation of Blackpool Council to make the park as attractive and interesting as possible.
Meet new friends and become involved in park life.
If you are interested in joining us or becoming a volunteer please use the link below
Stanley Park Blackpool is an award winning Grade II* listed park a mile inland from the promenade. Voted best park in the UK twice, 2017 and 2019 in the Fields in Trust vote, it contains two large lakes, superb floral displays, top class sports facilities and many leisure facilities for all the family. We're proud to be able to work with Blackpool Council on maintaining this fine asset for our town.
Monthly Meeting October 16th 2021
Saturday 16th October 2021 2pm to 4pm. Monthly Meeting with guest speaker Keith Myerscough. The talk will be 'Blackpool's Playful Crowds'. At the Visitor Centre.
'During the second-half of the nineteenth century Blackpool became the favourite leisure destination for those seeking Health, Pleasure, and Recreation. Lancashire's labouring classes flocked to Blackpool in their masses, playing hard and spending freely. It was a new breed of leisure entrepreneur that catered for the needs of the playful crowds'.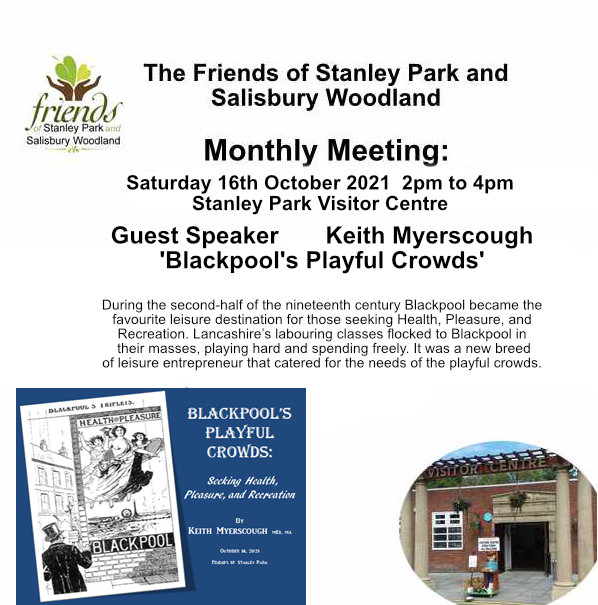 Halloween Weekend 30th and 31st October 2021
Fabulous spooky do at the Visitor Centre 10am to Dusk both days. Children's fancy dress and games and lots more. Read all about it click here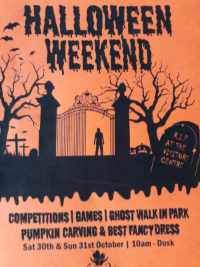 We had our cake and ate it at the Macmillan Coffee Weekend for Cancer Care. Thankyou to all who came and all who helped on the two days.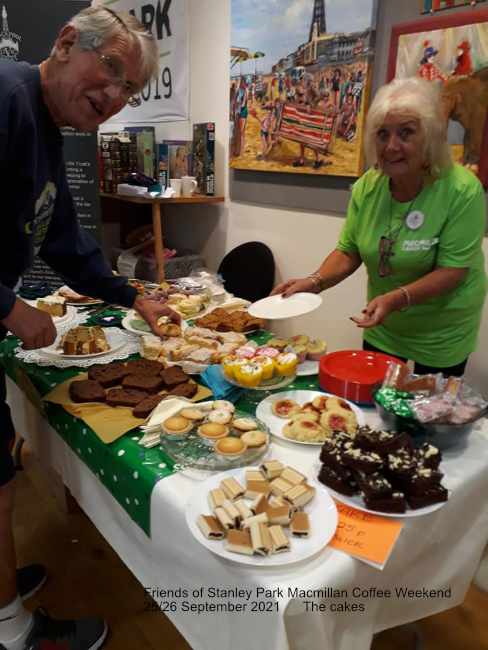 The Visitor Centre will be open from Tuesday 7th September.
Tuesday to Sunday, 10am to 3pm. Information about the park. Staffed by volunteers from the Friends of Stanley Park.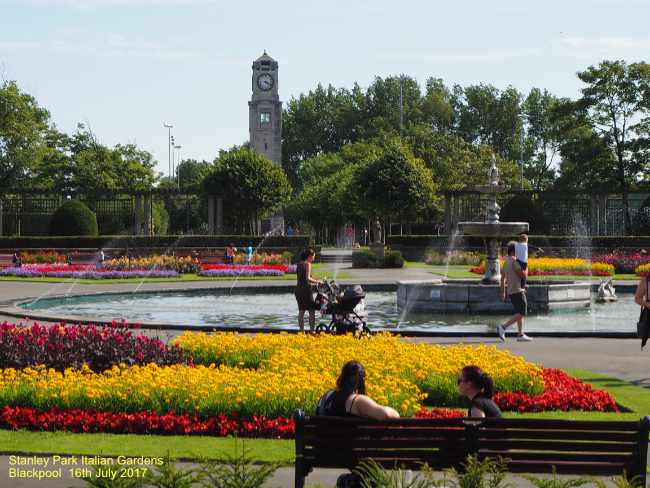 Craft Club: Every Tuesday 10am to 3pm in the Visitor Centre run by Mike.
Dog Walkers Club: Every Wednesday 10am to 3pm in the Visitor Centre hosted by Nigel.
Gardeners Club: Every Monday and Thursday 10am to 12. Meet in the Rose Garden or Memorial Garden.
Volunteers always wanted.
In the Visitor Centre:
Saturday 16th October 2021 2pm to 4pm. Monthly Meeting with guest speaker from Showtown, Blackpool Museum Project.
Blackpool Civic Trust Photograph and Art Competition based on a theme 'Celebrating our Seaside Heritage Past and Present'.
Thursday 23rd September to Sunday 26th October.
Stanley Park Bandstand Shows 2021 Cancelled
Following discussions with Blackpool Council it has been decided there will be no bandstand shows in 2021 due to the risks and uncertainties of the Covid pandemic.
Twice winners of the Fields in Trust UK's Best Park Award, 2017 and 2019. Fields in Trust Best Park in the UK - Stanley Park Blackpool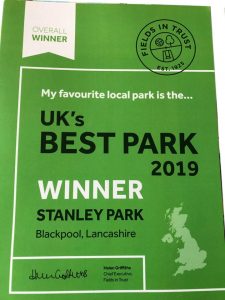 Plus 'Best Have a Field Day 2017' from Fields in Trust for the 90th Summer Celebration.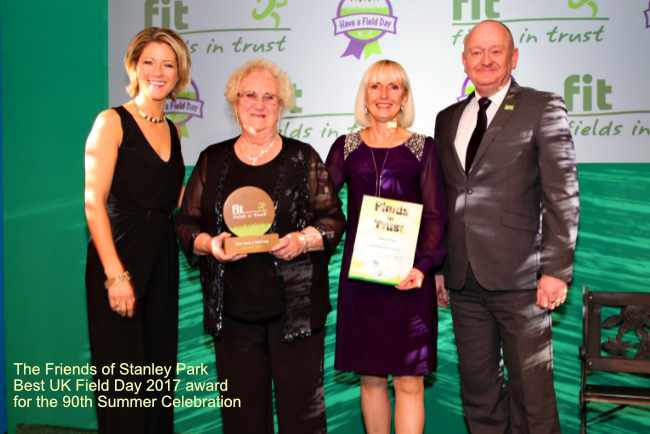 Postal Address:
Friends of Stanley Park & Salisbury Woodland,
c/o Parks & Green Environment Service,
Stanley Park Offices,
West Park Drive,
Blackpool,
FY3 9HU
Updated: 6th October, 2021